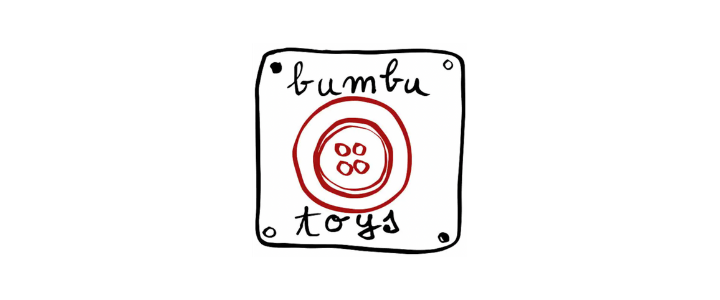 Bumbu Family

Many small turns in the road took them to their biggest decision. The founder of Bumbu Toys and his wife both share the same memory of their grandfathers. Their grandfathers skillfully shaped wood, with eyes completely focused on the workbench and weathered hands carefully guiding the carpenter's plane or a chisel.

As children they used to watch their grandfathers' hands working on wood for hours, making as little noise as possible as if to not break a spell. When they decided to open a small business making wooden toys in rural Romania, those moments of wonder gave them confidence in their own skills as artisans.

The seeds from which Bumbu Toys grew were planted in their hearts a long time ago and now it's their turn to transform wood into something equally beautiful, passing small pieces of that magic to little hands all around the world.
Note:// Bumbu Toys are handmade from Natural products and painted or oiled with non-toxic, EN-71 certified paints. As they are made from natural wood products and handmade, there will be slight variations, and these are what makes the toys uniquely yours and beautiful. There may be some wood knots that appears as a line or hole on your wooden products, and that is perfectly normal!